Flavors:
Blue Steel = Blueberry Mojito
Mango Veiniac = Mango Strawberry Sherbert
Peach Pumps = Peach Rings
Patriot Punch = Blood Orange Pineapple

If You Aren't Taking SuperHuman Pump Your Muscles Are Flatter Than A Pancake†

SUPERHUMAN PUMP is a revolutionary stim-free pre-workout experience scientifically engineered to give you violent muscle pumps and muscles so full you may rip the sleeves off your shirt during your workout!†
SUPERHUMAN PUMP contains a MAX-DOSED formula packed with the following perfect pump primers:
8000 mg of L-Citrulline Malate

150 mg of S7

3000 mg of HydroPrime

3500 mg of Beta-Alanine

350 mg of pink sea salt

600 mg of Organic Lion's Mane

300 mg of AlphaSize
With these absolutely LOADED premium ingredients, you have an unparalleled workout experience you have to feel in your biceps to believe!
How To Take SuperHuman Pump?

Option 1: As a standalone product take 15-30 minutes before your workout.
Option 2: Stack with any of our SuperHuman Pre-Workouts for maximum energy, pump & performance.†
Option 3: When cycling off stims, take SUPERHUMAN PUMP every other workout, so effectively you are giving your body a 24-48 hour break from stimulants.
†These statements have not been evaluated by the Food and Drug Administration. This product is not intended to diagnose, treat, cure, or prevent any disease.
**not suitable for persons under 18 years old.

Only cowards hide behind magical "blends" in their formulas that are simply marketing excuses for underdosed ingredients and ineffective products.
Formulated with 100% transparency, using premium & patented ingredients at scientific dosages.
We take pride in our Full Label Disclosure, so you see EVERY ingredient inside.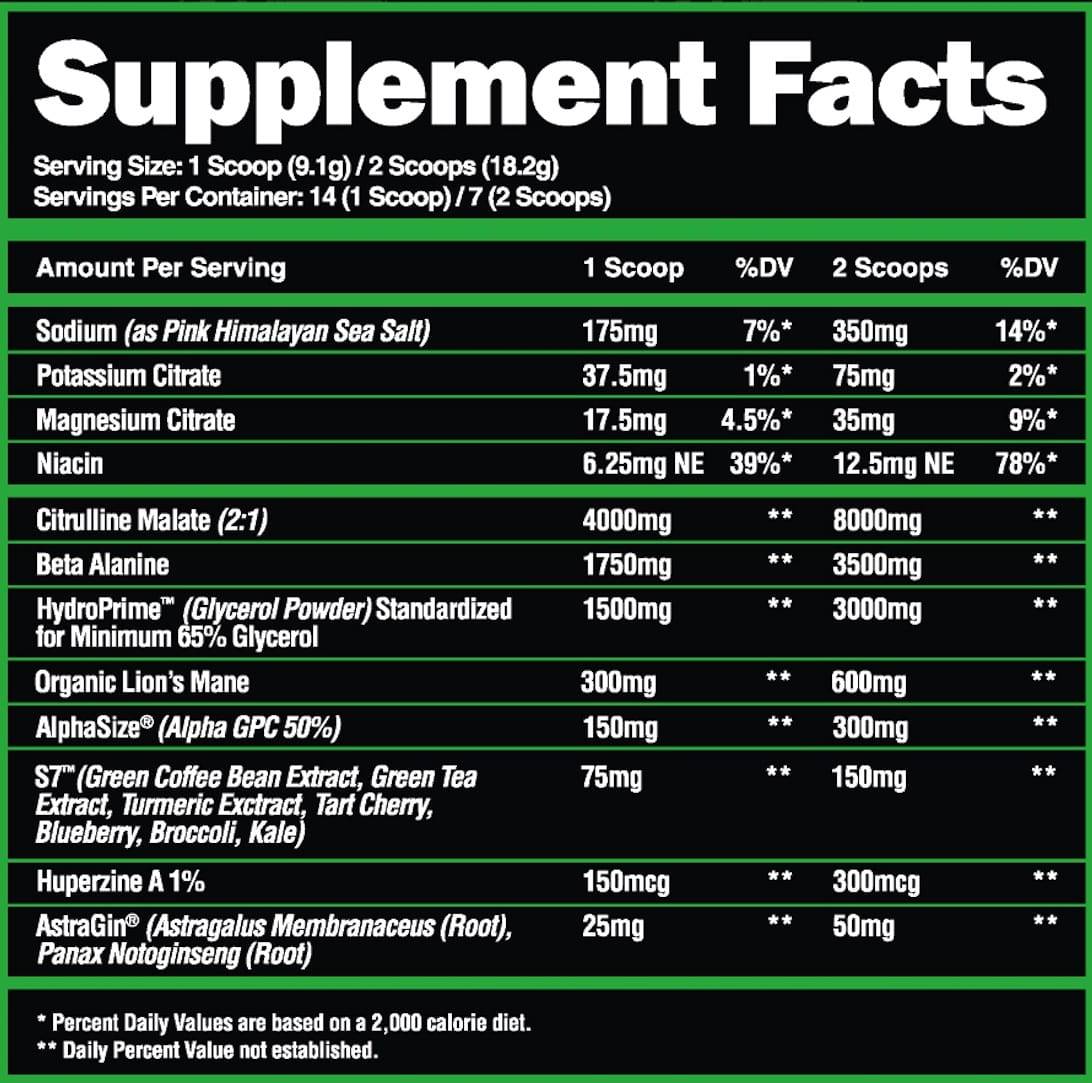 UNLOCK MORE VASCULARITY =
UNLOCK MORE MUSCLE GROWTH†
Getting a great pump isn't just for looks. The simple science is: the more blood and oxygen you get pumping into your muscles, the bigger and fuller they will grow.†
That's why we loaded Superhuman Pump with the best stimulant-free pump primers you'll find on the market today…
And because of its stim-free formula, Superhuman Pump is the #1 choice for those sensitive to caffeine, late night workouts, and anyone wanting to maintain healthy adrenal glands.†
HOW SUPERHUMAN PUMP PROTECTS YOUR VITAL ADRENALS
If you take pre-workout with stimulants every day, you can build a tolerance to them in the adrenals – the glands responsible for stimulant activation and sensitivity.
Over time, you'll end up loading nine scoops of pre-workout to feel anything. And that's bad.
Superhuman Pump's stim-free formula keeps you locked in and focused without the use of stimulants to give you that much needed break from stimulants.
And that's why Superhuman Pump + any of our other stim pre-workouts are the perfect combo to activate the best of both worlds.†


SCIENTIFICALLY FORMULATED